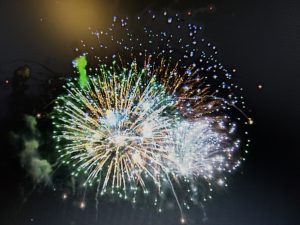 I am very proud to announce that Country Mile Home Care has been awarded Approved Provider status by the Australian Government Department of Health on the 11. April 2017. The application had been made in December 2016 and Country Mile has satisfied the Department's checks to meet the requirements of the Act (Aged Care Act 1997) and the Principles to provide Home Care. This is a big step for Country Mile Home Care, as the company has only started actively providing services in September 2016.
By now Country Mile Home Care has grown to employ 6 trained, experienced and reliable care workers to support the aged, palliative people and people living with a disability throughout half of Western Australia. Until now this has been for short-term respite services either privately funded or via brokerage through the Commonwealth Home Support Program (CHSP) or the Commonwealth Respite and Carelink Centre (CRCC) funding.
Country Mile Home Care will from now on also be able to provide ongoing, regular home care under the Home Care Package funding, meaning that clients can use their funding package to have repeated, regular services directly from Country Mile.
Due to the structure of Country Mile to travel to rural and remote areas of Western Australia these services will still look vastly different from the usual, 3 x weekly shower or daily medication prompt, as provided by most other Home Care service providers in a traditional model.
Country Mile Home Care will be able to use the Home Care Package funding to provide blocks of home care, i.e. once weekly for 8 hours, to travel to long distance appointments, such as specialist services, sports, community services or respite brakes for the client to give their carer some much needed time away. We are very proud to take the Consumer Directed Care approach very serious and will work closely with the client, their carer and their families to provide individual solutions to individual needs.
The Approved Provider status is also a celebration of high standards and excellent customer service and shows that Country Mile is committed to outstanding, measurable and reliable quality home care for the aged, palliative and people living with a disability!