I feel very honoured to be listed in the Start-up and in the Service Business Awards categories 2017, after only 10 months of providing in-home care for the aged, disabled and palliative people in WA.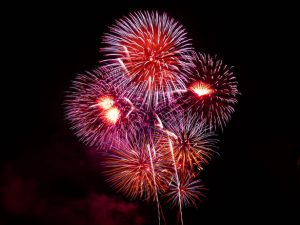 I hope you all keep your fingers crossed for me! Soooo excited to have been given this chance! Also a big Thank you to the great people who work with me and for me and help me grow the business. You know who you are
🙂
I hope we will continue on this adventure together for a long time!
Business South West
We are so excited to acknowledge the following finalists in the 2017 South West Small Business Awards. Who will be crowned the winner? We will find out on Satur…day the 17th June, at the gala event held at the Quality Hotel Lighthouse.
Drum roll please…
3D HR Legal, Aspired Aluminium & Glass, Backbeach Cafe & Restaurant, Back On Track Massage and Chiropractic Treendale, Balingup Accommodation – Balingup Heights Hilltop Forest Cottages, Bartercard South West WA, Bianca Turri Photographer, Bodyrox Personal Trainer, Built By S, Built Right Approvals, Bushfire Solutions South West, Laser Electrical Bunbury, Corporate First Aid Australia Pty Ltd RTO 51929, Country Mile Home Care, Engenuity Engineering, Essential Financial Advice, Focused on Finance, For Papers Sake, Get Your App, Gravity etc, Guardians of Happiness, H&H Automotive, Heatseal Double Glazing, Horse-Vision, Salon Sugar, Performance with People, The Book Incubator, Laser Electrical Bunbury, MaD Cycles, Rando and Associates, Nudge Psychological Assessment, Consulting & Research, North 2 South Vet Care, Aspired Aluminium & Glass, Pink Poppy Photography, Scope Business Imaging, Southern Car Care, SportsPower Bunbury & Eaton Fair, Surf N' Dirt Adventure Tours Margaret River, The Barberia of Bunbury, The Bunbury Markets, The Caravan Doctor, The Dive Shed Busselton, The Goodnight Nurse – Solving Baby Sleep Problems, WA – Aerial Fitness Studio, The Cafe Warehouse, Ashmore Mobile Mechanics – Bunbury & the South West
http://www.businesssouthwest.com.au/south-west-small-busin…/